Admissions – All You Need to Know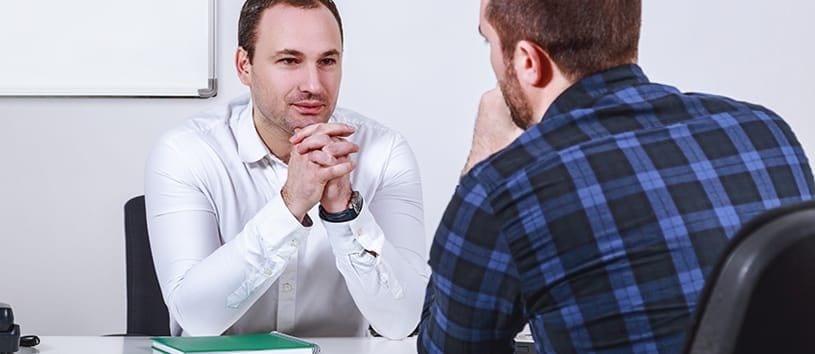 Getting Started Is Easier Than You Think
To apply for one of the Occupational Associate Degree or Bachelor's Degree programs at Laurus College, students should contact the college, or have their vocational rehabilitation counselor contact the school if coming through a third-party organization, to reserve an appointment with an admissions representative.
Students not attending by way of a third-party organization are required to complete a personal interview with one of the school admissions representatives, submit an application, and complete and sign an enrollment agreement.
For students who are applying by way of a third-party organization, the college will work with the student's agency counselor to initiate all enrollment processes after the required interview.
Initial applications may be submitted by prospective students completing his or her junior or senior year of high school; however, applicants will not be permitted to begin classes until submission of the appropriate documentation as referenced.
The School Chancellor is responsible for determining if an applicant has met all admission requirements. Once all the required documents have been received and the admissions criteria met, the enrollment agreement is signed by the Chancellor and a copy of the signed enrollment agreement is sent to the student along with their acceptance letter.
In the event the prospective student does not meet the admissions criteria, the student will be notified in writing.
Admissions Criteria
Prospective students must have evidence of a high school diploma, or its equivalent, or verified evidence of having completed a post-secondary education degree; demonstrate the ability to be successful in an online learning environment; and meet the technology requirements for participation in the program.
A preliminary assessment of the student's system capabilities and of the student's ability to succeed in a distance education environment is conducted by way of their participation in an admissions interview using the same technology platform that courses are delivered through.
Further verification that the applicant meets minimum technology requirements is accomplished during the Operating System (OS) Orientation using remote system verification software. During this orientation, students are also asked to demonstrate competency with navigating and using the various technology platforms within the LMS.
In compliance with Civil Rights Legislation, Laurus College admits students without regard to race, gender, sexual orientation, national origin, ancestry, religion, creed, marital status, color, age, disability, or any other factor prohibited by law. Laurus College does not discriminate in its educational programs, placement procedures, or employment practices.
International Students
Prospective students whose native language is not English and who have not earned a degree from an appropriately accredited institution where English is the principal language of instruction must demonstrate college-level proficiency in English for admission. For an undergraduate degree, a minimum score of 57 on the paper-based Test of English as a Foreign Language (TOEFL PBT), or 61 on the Internet Based Test (iBT), a 6.0 on the International English Language Test (IELTS), or 44 on the Pearson Test of English Academic Score Report.
Arrangements to take the TOEFL may be made by writing to: TOEFL, Education Testing Services, P.O. Box 900, Princeton, New Jersey 08540, USA. For any academic credits earned at an International institution that the student wants to have considered for transfer credit, the student needs to have official transcripts fully translated into the English equivalent and sent directly to the school for evaluation. The translation of transcripts is to be completed through a company approved by, but not affiliated with, Laurus College.
Please note: All courses at Laurus College are taught in the English language.
Is Professional Training for a Rewarding and In-Demand Career Right For You? Get More Info…
If you're interested in learning more about training for a fulfilling career and a brighter future, and exploring whether Laurus College is right for you, fill out the form on this page to receive more information.
For immediate questions, call 805-267-1690